24 prints ... in their own storage case.
The 'Hanga Treasure Chest' is a set of 24 woodblock prints stored in a custom box.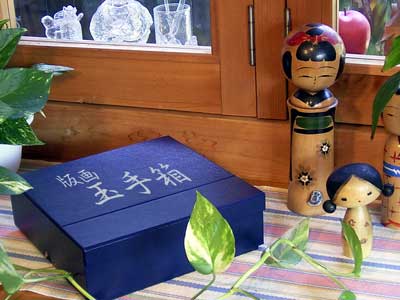 The storage box ... is a display stand!
The top of the box has a 'flip-up' clear acrylic stand that holds the prints.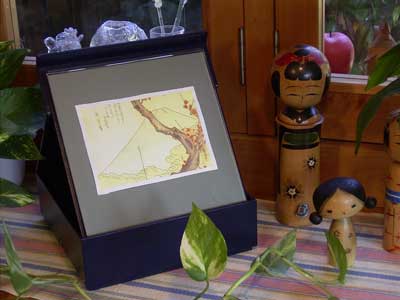 The prints live inside the box ...
The 24 prints are stored safely and securely in the inner compartment of the box.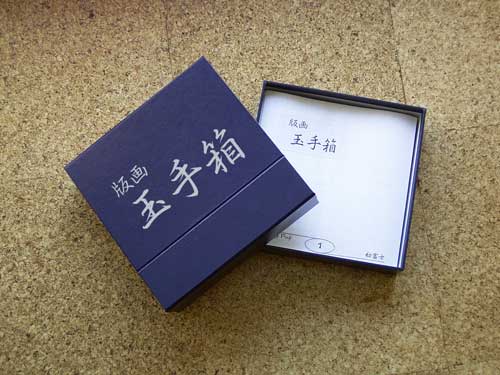 Each print is mounted on acid-free mat board.
Together with each print is a story with background on the image, and other information on the print.
The prints arrive in the mail from Japan ...
When you subscribe, you get the box first, and the prints then come one at a time, over the following months ...