I'll start this off ... with some of my first prints ...
I don't have a copy of my actual 'first' print; I pulled only a single impression of that one, and threw it away (along with the block) a few minutes after making it ... Yes, it
was
that bad, and it was
that
disappointing. But I still have a few copies of the next couple of experiments, and I guess it's no big shame if I show them here, even though they are kind of rough.
From the (planned) series - 'Five Views Under the Moon':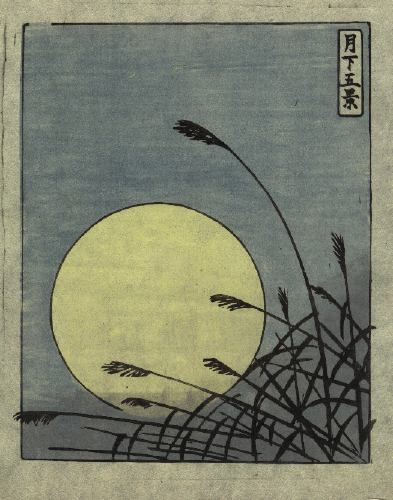 And the (planned) series - 'Five Views of Japanese Buildings':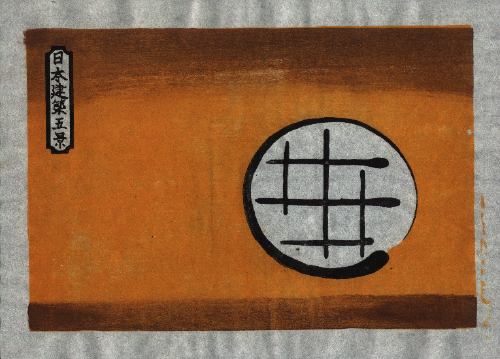 (Don't ask about the 'Five Views' stuff ... I have no idea what I was thinking ...)
These are indeed, pretty rough! Un-repaired line chips, hopelessly clumsy carving, poor impressions ... But after all, I have a good excuse for all the problems ... I didn't have access to a 'Your First Print' eBook!