Posted by Dave Bull at 2:08 AM, July 31, 2012 [Permalink]
These next two are actually from the same block, but I'm going to ink part of it heavier than the rest. First, we start with some dark brush strokes up in the foliage area:
That is followed by a somewhat weaker, and slightly randomly applied, dab of darker pigment on some areas of the central characters: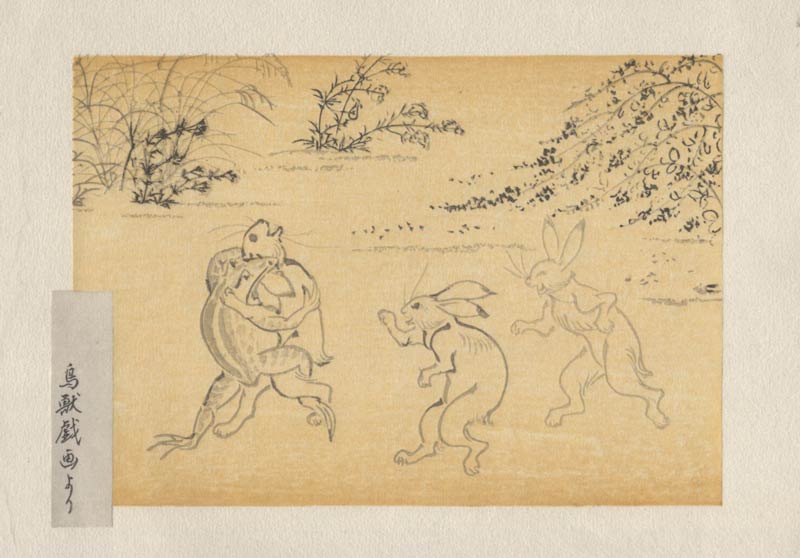 Now actually, there isn't much more to this one. Tomorrow's impressions will be an 'invisible' one - a flat beta ban with no pigment, to kill the embossing of the printed impressions, and then the outer borders and pattern. We're almost done ...